Café Unión, Calle de le Unión 1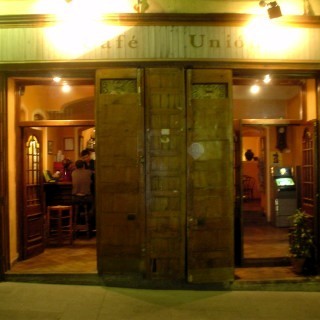 This is the kind of small bar I have seen a lot of; this one persuaded me to sit down for una caña though. Places with the same name as the street are often worth a look, because it might mean that they have been around for a while. Indeed, this place is not bad, although that may be average around here.
The decor is cool, the music odd (one of The Cure's albums) and the place was almost empty - I guess it is early (just after 10 p.m.). Being British, I found it more than a little weird that I was been joined at the bar by a kid of about eight and his little sister. Still, they were nice and quiet (he was playing chess with the barman) so I guess it is okay.
The only surprise was that my beer cost a whole €2.50 - it is a big one, but I was expecting it to be cheaper.
See also