Rotterdam cafes & restaurants
Grand Café-Restaurant Loos

, Westplein 1,

Rotterdam

, 4117723‎ http://www.loos-rotterdam.nl/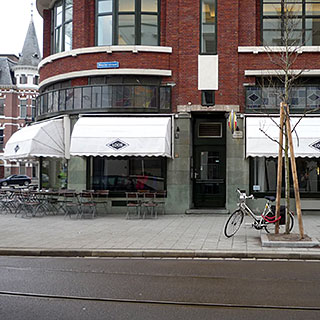 One of 66 Rotterdam Cafe & Restaurant reviews.
Recommendation: go for a working lunch.
Loos is one of the few places in Rotterdam with a grand café interior, but more formal and with less character than Wester Paviljoen, which reflects the part of town it is in - lots of suits on a week day lunch time, and more white wine than beer. As at WP, the lunch menu covers a broad range, from sandwiches and soups to burgers and pasta.
We tried the pasta of the week (€8.50), which was spinach and ricotta cannelloni, and the chicken and bacon club sandwich (€6.50); both were reasonable but nothing special.
There is also a more fancy restaurant section, which we have not tried.