Rotterdam cafes & restaurants
Opa

, Witte de Withstraat 49a,

Rotterdam

, tel. 4130094 http://www.eetcafeopa.nl/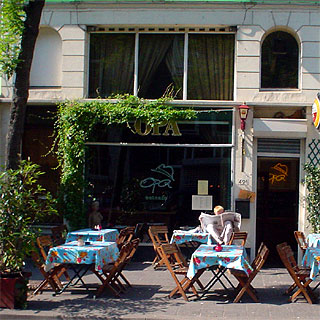 One of 66 Rotterdam Cafe & Restaurant reviews.
Good for: drinks, dinner - kitchen open after 9 pm
Although Opa seems to be just another eetcafe, I have eaten there more times than I can remember. This is probably because it is better than the competition in almost all the key areas: atmosphere, menu, service, location and value for money. Only the food is merely average.
Opa also scores well as a bar, with its lively party atmosphere at weekends, and the occasional opportunity to order caipirinhas.
Peculiarity: all the pictures of old men on the walls - geddit?