Rotterdam cafes & restaurants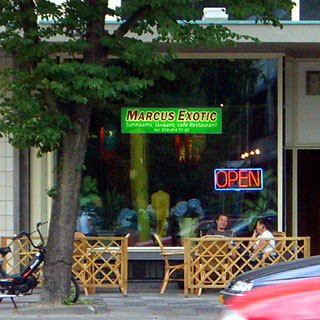 One of 66 Rotterdam Cafe & Restaurant reviews.
Marcus Exotic is a cheap and colourful Surinamese restaurant where eating-in with your broodje is actually appealing, with a more relaxed summery atmosphere than Warung Mini. The prices are barely more than at a take-away, which makes for a cheap sit-down lunch.
The Surinaamse broodjes are good, as was the Saoto chicken soup I had. Portions are not big, though, so you may need to order a couple of dishes if you are really hungry.