Nascent ideas that haven't become web pages yet...
Size matters - it's got to be small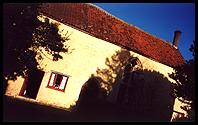 If you're short of space, travelling or just don't like clutter then you need small things. Ideally they should be shiny too. Small alternatives that I like include
Mini shaving oil bottle, such as the ones from Boots (tiny)
Small digital cameras, like my Sony Cybershot DSC-U20 (shiny)
MP3 players, such as a tiny Sony one or an iPod Mini (shiny)
PDA, like my Sony Clie TG50 (shiny and thin)
Lava windows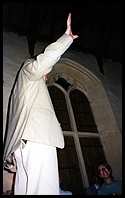 The other day I was looking at the reflection of my lava lamp in the window of my lounge. The yellow blobs looked much better floating up and down the garden than they do imprisoned in their silver rocket thing, which is when I decided that I need Lava Windows.
Lava Windows would be like normal double-glazed windows, but with 'lava' between the sheets of glass; a big flat lava lamp if you like. It's a brilliant idea, of course, because sometimes every window view needs floating blobs.