Map: Google Earth (KML).
Although it is a while before this route gets you out of the city, it does not matter because cycling along the river on Maasboulevard shows off the best of Rotterdam. Once you reach the Brienenoord bridge, this becomes a pleasant route - first on a cycle path below the dyke, and later following a minor road along the dijk to Lekkerkerk, where you take the ferry across the river Lek to Kinderdijk and all its windmills.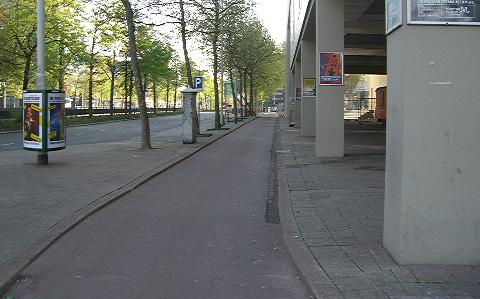 01 East on Blaak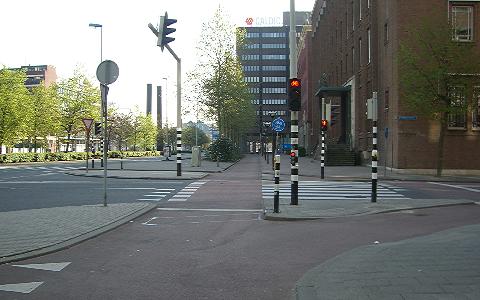 02 Continue accross Posthoornstraat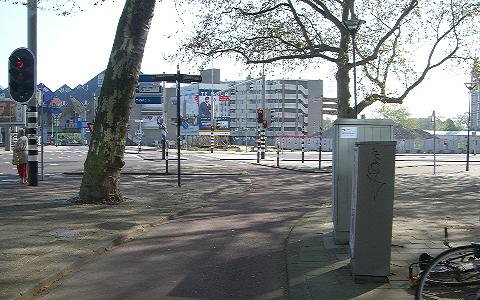 03 Right up slope on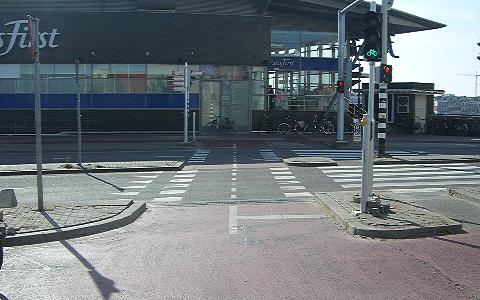 04 Cross left over Verlengde Willemsbrug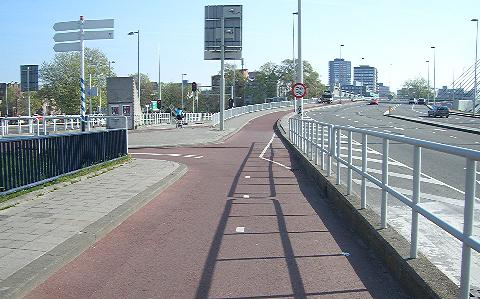 05 Left down slope in cycle path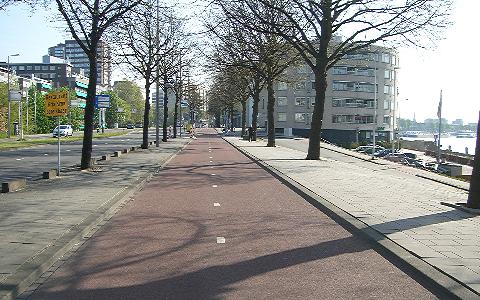 06 Continue North-East on Maasboulevard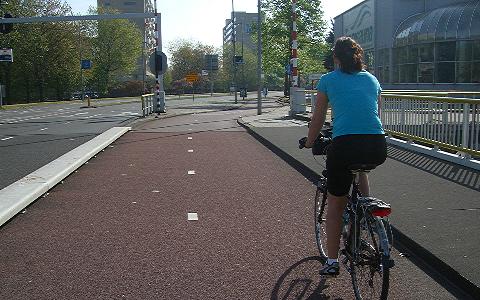 07 Continue over bridge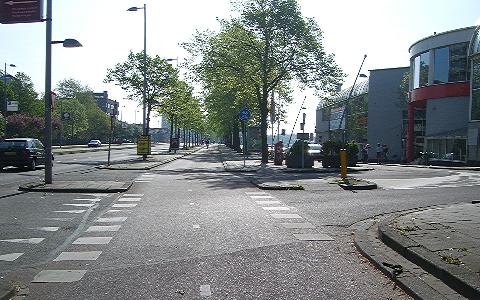 08 Continue past Tropicana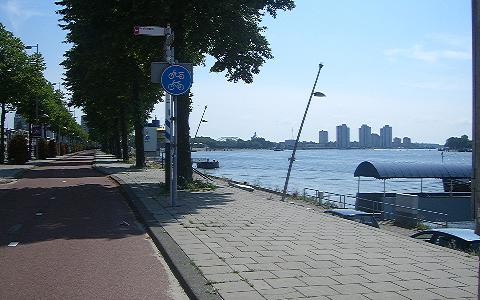 09 Continue South-East on Maasboulevard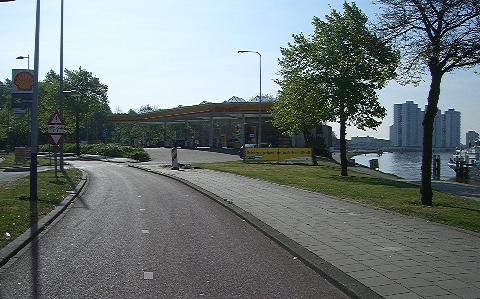 10 Continue past Shell garage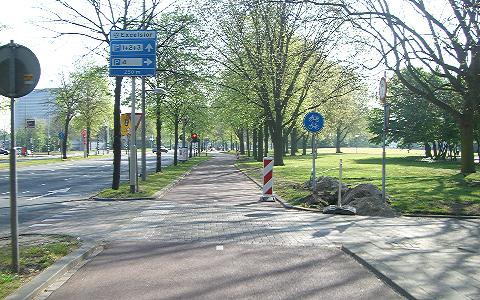 11 Continue East on Abraham van Rijckevorselweg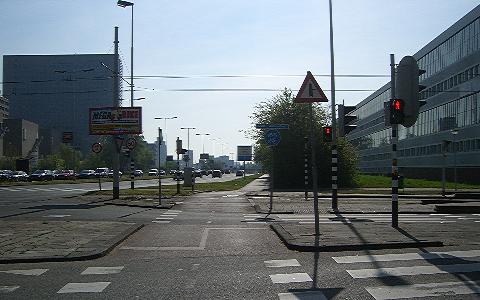 12 Continue across tram tracks and up slope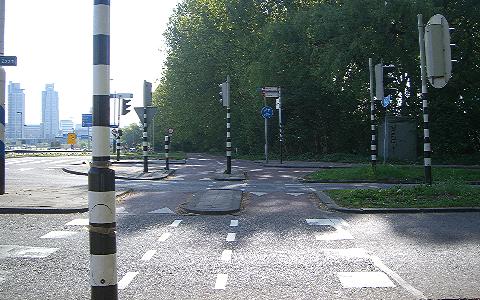 13 Continue across Kralingse Zoom and down slope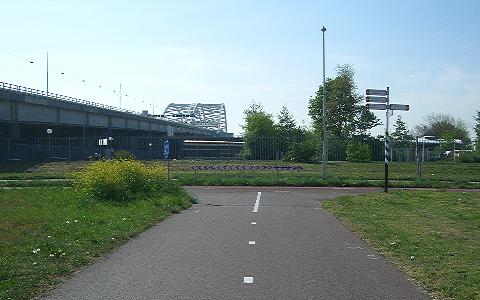 14 Left under motorway Van Brienenoordbrug bridge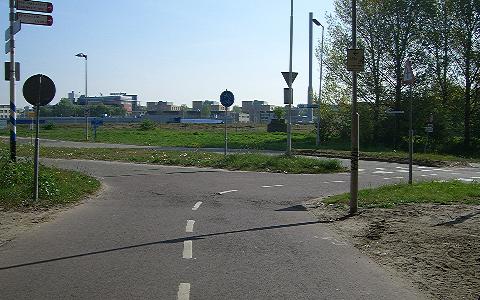 15 Right across road towards river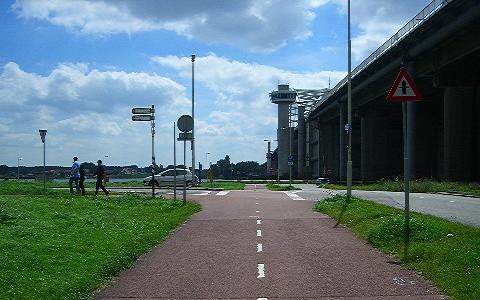 16 Left on Rivium promenade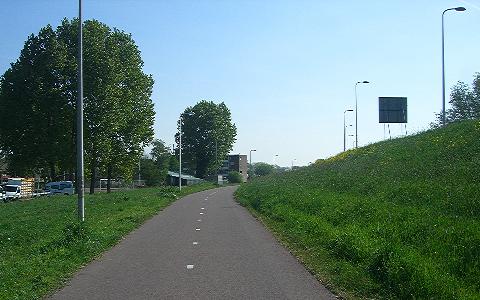 17 Continue on cycle path
7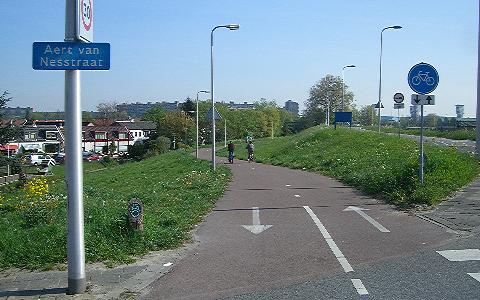 18 Continue on cycle path down slope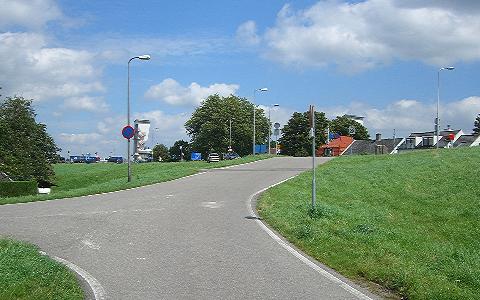 19 Bear right up slope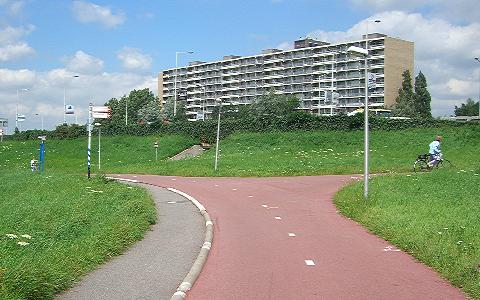 20 Right up slope towards bridge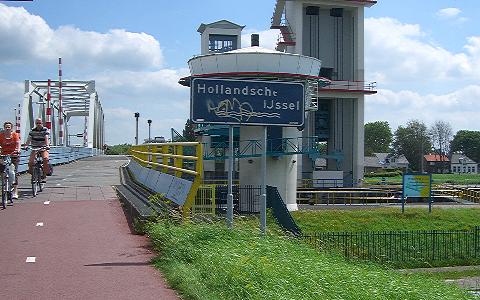 21 Continue across the river Ijssel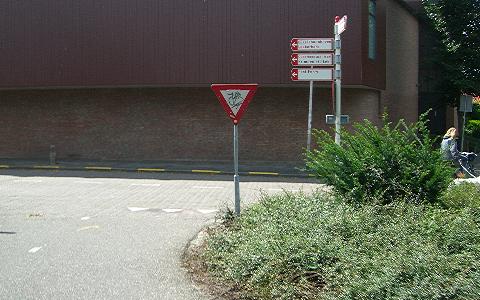 22 Right at bottom of cycle path slope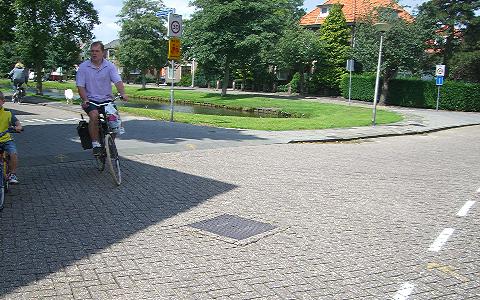 23 Left along Weteringsingel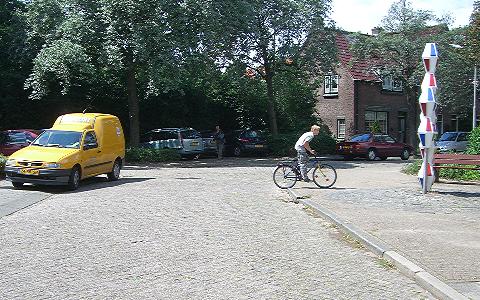 24 Bear right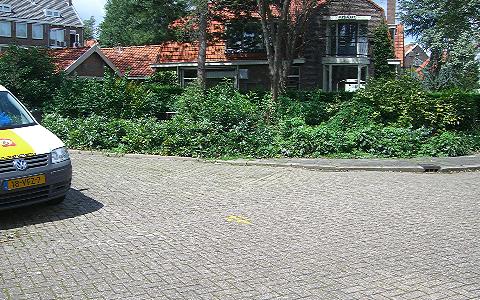 25 Continue on Tuinstraat
Pass a school on your right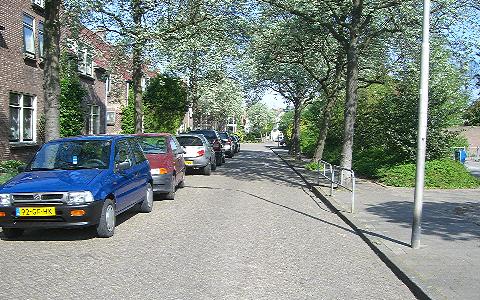 26 Continue on Tuinstraat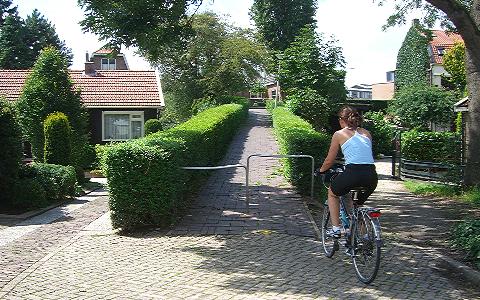 27 Left on footpath up slope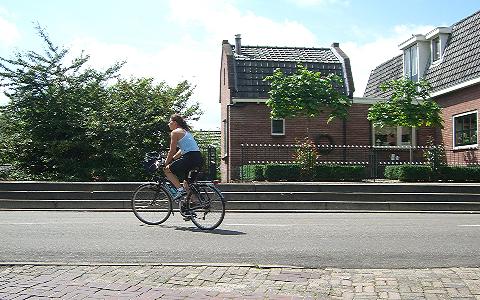 28 Left on Lekdijk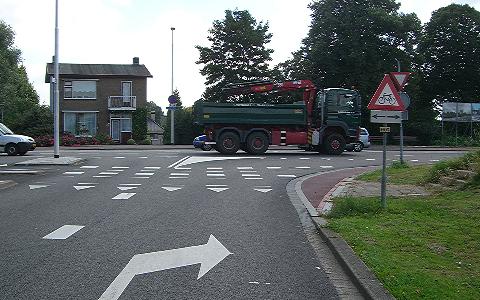 29 Right on Industrieweg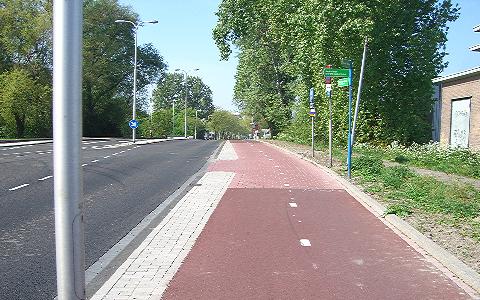 30 First left across road on Lekdijk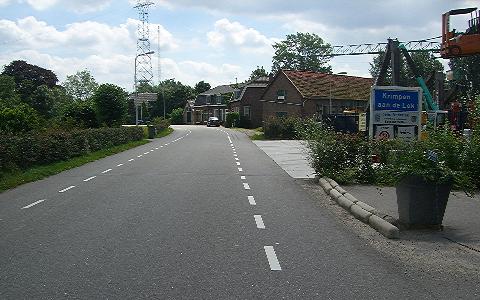 31 Continue several kilometers along dijk to Krimpen aan de Lek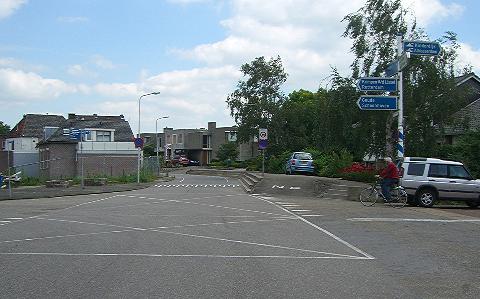 32 Right down slope to Kinderdijk car ferry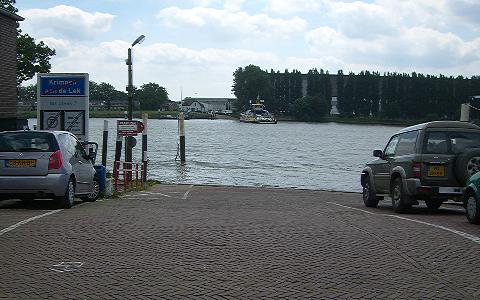 33 Take the ferry across the river Lek
As of 2008, the ferry runs 06:00-24:00 year-round and costs €0.65 for one person with bicycle, according to the ferry operator's web site (in Dutch).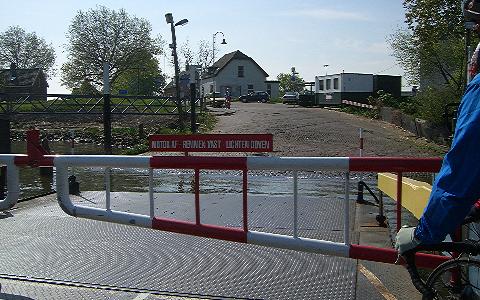 34 Continue South up slope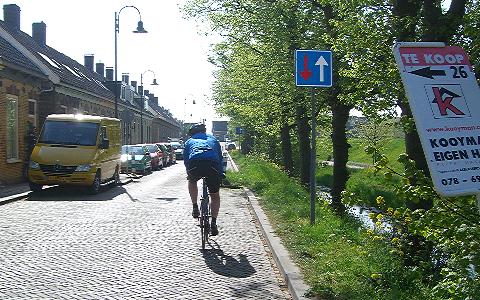 35 Continue on Veerdam
At the end of the street, turn left along Molenstraat using the cycle path on the road.
After 400m turn right towards the pumping station and windmills at Kinderdijk.
Where to go next - options
Cycle East along the Lek to Schoonhoven, then either NW to Gouda, North to Oudewater or East to Nieuwegein and follow the LF cycle route North to Utrecht. The route to Nieuwegein is a beautiful route with easy navigation and great river views as you cycle along the top of the dike. Schoonhoven and Oudewater are very pretty small towns.
Follow the windmills SE to Oud Ablas and then cycle East through the middle of Nieuw-Lekkerland along the scenic Ablas river. This is a very pretty countryside route where the navigation does not matter too much, because the area is so attractive.
Follow the windmills SE then continue SE past Papendrcht and cross the N3 road bridge to Dordrecht. This is not a particularly nice route, but Dordrecht is worth visiting.