Although clubs and societies don't really exist there is still plenty to get involved in. The only real way to know what there is, is to keep an eye on notice-boards such as the one in the entrance of the Maison du defle.
Sport
Again, sports facilities are not that good considering the number of students. There is a big sports hall with squash courts and badminton/tennis/basketball courts, a newish stadium and lots of outdoor tennis and basketball courts as well as other buildings. Something else you will see are the big walls that are used for playing pelotte, a Basque game that is a sort of outdoor squash, as well as football and rugby pitches. The easiest way to join things is to go to the sports office in whichever of the three universities you have registered in where you can find out about organised sessions and teams. There is a booklet you can get that contains the times for all of the organised sessions. In Bordeaux I the sports office is in the main hallway on the ground floor of the 1 e Cycle building and in Bordeaux III it is on the ground floor in Bâtiment L.
If you want to play tennis it is free and you can book a court at the tennis office opposite RU3 where the tennis courts are.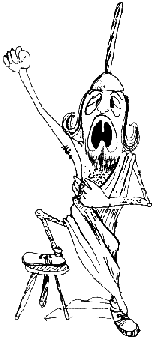 Drama
Productions are put on in Bordeaux III by Société Michel de Montaigne Shakespeare . If you want to get involved look for posters on the noticeboards in Bordeaux III . They put on plays in both French and English so they are always keen to recruit English actors and actresses.
Music
Rehearsals for the university orchestra are on a Monday night, 8 p.m. until 11 p.m. in Amphi 700, Bordeaux III . To get in, use the right hand fire exit and not the main entrance. Something about the burglar alarms. Hell, use the main entrance anyway.
The conductor is M. Logier , a Latin lecturer. The music is very classical and there tends to be a lot of rehearsing on just one or two pieces until they are very good. This year's repertoire includes Haydn's 44th and 45th symphonies, Mozart's 25th and Bach's Brandenbourg Concerto No.1. The concerts are usually just before Christmas and in the summer and after each one there is a free meal which makes playing all the more worthwhile!
There are also various choirs. There is a DEFLE choir which rehearses in the Maison du DEFLE on Monday lunchtimes. There is also one run by a student teacher, which is very popular with ERASMUS students. Rehearsals are at 8 p.m. Mondays in Village 5 . To find it, go in the main entrance of A-B block and go through the double doors at the back-right of the foyer. The repertoire this year includes Brazillian music, negro spirituals and jazz.
Look out for posters around Bordeaux III at the beginning of the year to see what else there is.