Getting to Bordeaux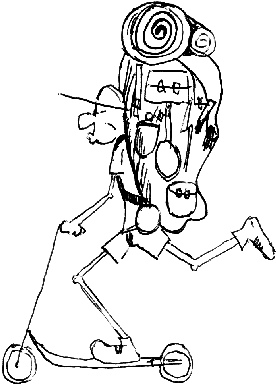 The quickest way to Bordeaux is to fly. You can get a fairly cheap ticket from the travel shop in the students' union building or Campus Travel. The main problem with flying is the luggage limit - 20-23 kg in your main luggage. They don't usually weigh your hand luggage so fill it up with heavy things like books.
The cheapest way is by coach. A single from Victoria coach station in London with Eurolines costs [sterling]57 this year. There is no weight limit although you're only supposed to have two cases. You're basically limited by how much you can carry.
The easiest way to get to Bordeaux is to convince someone, such as a parent, that they would love nothing more than to drive you there. There would also have the added advantage that you can take your hi-fi, bike, microwave, fridge, etc.
An alternative is to fly or get the train to Paris and then get the TGV from there.
Getting to the Campus
If you're coming by car: take exit 16 direction Talence from the rocade (the Bordeaux motorway orbital), follow signs to Talence and then to the Domaine Universitaire .
There are two ways of getting from the airport to the campus by bus - the easy way and the hard way. The easy way is to get the Navette to Gare St. Jean , which costs a few quid, and then get a 7 or 8 to Place de la Victoire followed by an F from the stop outside bar Le Plana .
The hard way is to take the 73 from, the airport to Place Charles de Gaulle in Merignac and then cross the road to catch a 30 that's going towards Place Wilson, Talence . Get off at Village 1 for Village 1, Stadium Universitaire for Village 2 and Fontaudin for Village 3 . If you're going to one of the other halls you're better off just getting the navette to the station.
It's much easier to get a taxi, of course, but it costs about twenty quid.
Buses
There is a lot that you need to know about how the buses work in Bordeaux . As a student you can use the cheaper Tarif Réduit tickets but you need to have a Carte Bordeaux Etudiant which costs 30F for the year. If you do the language course in September you may get one when you register; otherwise you need to go to one of the offices of the CGFTE , the bus company, with your university student card and a passport photo. The tickets are very cheap and you buy them in advance in strips of ten at newsagents. Ask for un carnet de tickets de bus au tarif réduit . You can get copies of the timetables from the CGFTE shop or from the roving information bus that you sometimes see on the campus.